More info... +
SERVICES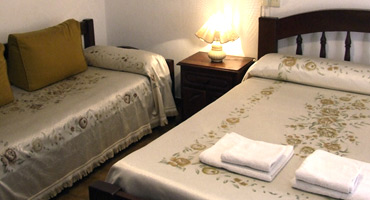 More info... +
ROOMS
More info... +
LOCATION
SERVICES
Continental breakfast and breakfast for celiacs
Parking
Living
Wi-fi
Laundry
Bar 24 hours.
CULTURE
Museum of La Estancia
Museum Casa del Che
Museum Gabriel Dubois
Museum Manuel de Falla
ATTRACTIONS
El Tajamar
Public Clock
Golf
La Gruta Santuary
Speedway Oscar Cabalén
La Posada, the privilege of the best location
La Posada is a constantly growing family business where guests enjoy the warm hospitality of its owners and the "privilege of the best location" in the city of Alta Gracia, Cordoba Province, Argentina. P>
Our city has a great historical-cultural-religious more than 400 years. The Jesuit Estancia, a World Heritage Site by Unesco, important museums such as House of Viceroy Liniers, Che-Guevara, Manuel de Falla and the Grotto of Our Lady of Lourdes, are some of the most important attractions of Alta Gracia. p>
The City has two major golf courses in the province of Cordoba and is located a few kilometers from attractions Tourist resorts and cozy villas. p>
Discover all we have to offer! Your stay will be unforgettable!